Property Selection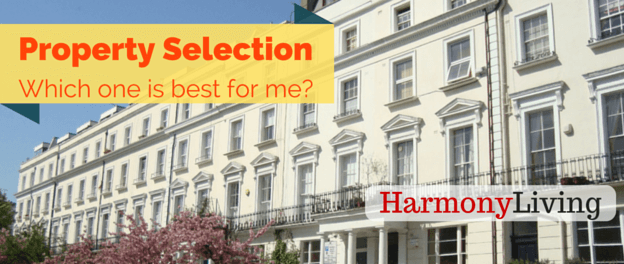 If there is one thing that will get you in line to achieve your dreams in life, what do you think it would be? A line will always have a starting point and an ending point. How we ended up at the ending point, is dependant on our starting point. At the starting point, you always want a good headstart.
From the starting point, it could either go straight to the ending point or it will take a little turns here and there before it reaches the end. Life is not straight, that's for sure.
Hence, to get the support you need in your journey to the end, you must always start with the right step. A first right step will give you a good head start. But, as always, not all journey will be headwind free.
"The journey of a thousand miles begins with one step." – Lao Tzu. On the average, this is how we allocate our 24-hours each day.
We spend about 8 hours in office doing our job, we spend another 8 hours with our family, friends and keeping some quiet time for ourselves. Then, there is another 8 hours of sleeping time. From this simplified description, we can conclude we spend more than half the day at the comfort of our home.
Therefore, our house is our safe haven, a place where we enjoy the comfort with our family and a place to rest and relax, a place to recuperate. Our house is the single most important "device" that must be working for us, to keep us energized and stay positive, and help us pursue our dreams with positive mindset.
Our homes, the place where you live, is that first right step that you can use as the starting point. That is our first step into the right direction, that "one step" according to Lao Tzu.
But not all house are equal even if your neighboring house is similar in size, shape and color. This is why, property selection is such an important task that every potential new house owner must do before putting down your hard-earned money as booking deposit.
If you are already staying in your house, you must try to get your house Feng Shui audited to ensure your house is tapping on the right source of energy to help you "slide through the headwind" and hopefully resulting in a more positive outlook in life. For more details about our Feng Shui audits, you can read from our Feng Shui consultation services.
Property Selection – a prerequisite for good Feng Shui
Most of the time in a Feng Shui audit of an existing property, we are surveying and developing the best possible solution to further improve the dire situation that property is in. Sometimes, the situation is so bad that it takes a lot more effort to rectify the situation.
Patch-up job is often difficult to do and the results may not be fantastic at all. Nevertheless, as our home has sentimental values, we should improve it whenever we can.
If you want to enjoy a good Feng Shui house, please do a proper property selection based on our Feng Shui principles before committing to purchase the property. Of course, needless to say, due diligence on property market sentiments is a must, always.
Property Selection for Office
The other place where you spend a lot of hours besides your home is your work place. The office too needs to be conducive and needs to be a good starting point for your career or your business.
The rule of thumb is if you are going to be spending more than 6 hours of your time in each location, the environment needs to be designed to allow you to get the energy and support from the right source. Again, office selection is also extremely important.
Choose the right location, half the battle is won. The other half is drawing upon the environment to help push you further into achieving your dreams.
Our Property Selection solution
Currently Not Available.